Tweens & Teens Winter Wonderland Cupcake Decorating Class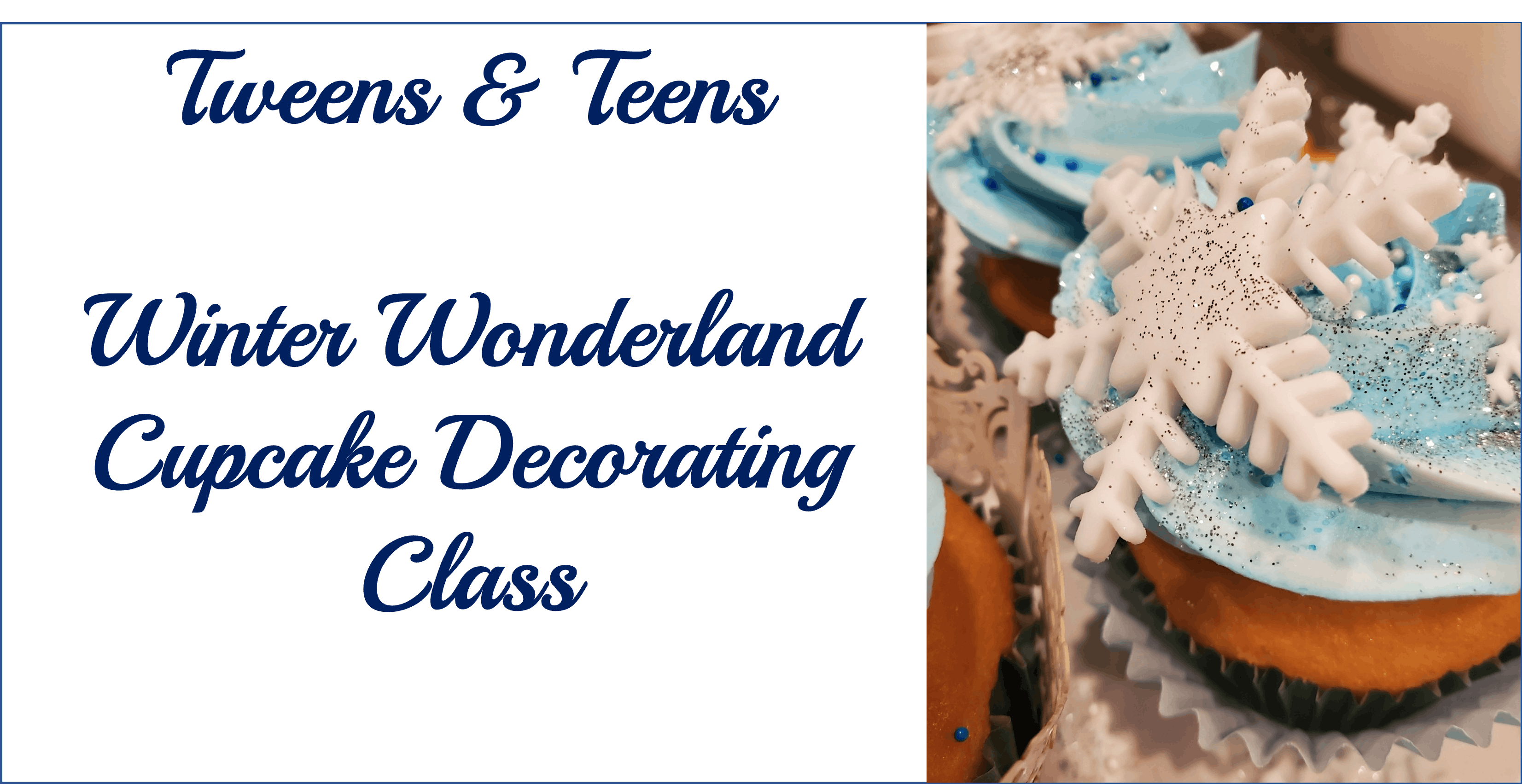 Join Chef Dawn Alston of Ravy Cakes, LLC, competitor on Food Networks, The Wedding Cake Championship, for a Tweens & Teens fun & festive Winter Wonderland Holiday Cupcake Decorating Class.
In this class each participant will receive a dozen cupcakes and will learn various piping and decorating techniques such as cupcake toppers and more to create Winter Wonderland Cupcakes.
Appropriate for ages 10 to 15
All items and tools needed to decorate will be provided for use during the workshop only. All students are eligible for a 5% discount on purchases at Fran's on the day of class.  Each person will receive a container to take their cupcakes home.   This class can be a little messy and you may wish to bring an apron.
Class requires a minimum of 4 students and there is a maximum of 8 students. In the event of insufficient enrollment, you will receive a full refund.
Changes and cancellations...we know life happens so we try our best to be flexible while being fair to our instructors who purchase supplies and bake for each student. Full refunds or credits are available for cancellations made at least 5 days prior to the class. If you need to cancel after 5 days but at least 48 hours in advance, we can offer you a credit for a future class. We cannot offer any credits for cancellations within 48 hours of the scheduled class.
Based on CDC guidance, effective with classes after May 1st, face coverings are now optional during class. Should CDC guidance change, we may need to require face coverings. We have disposable face masks available should you need one. We also have plenty of hand sanitizer for use during the class.
You may check out Chef Dawn's work at www.ravycakes.com or on Instagram @myravycakes
Note: Eventbrite charges a fee of $5.07 for each ticket.  This fee is already included in the price of the class.  In the event that you request a refund for any reason, this fee is non-refundable.  In the event that the class is cancelled, the Eventbrite fee will be refunded.