Cute & Creepy Halloween Cake Pops and Cakesicles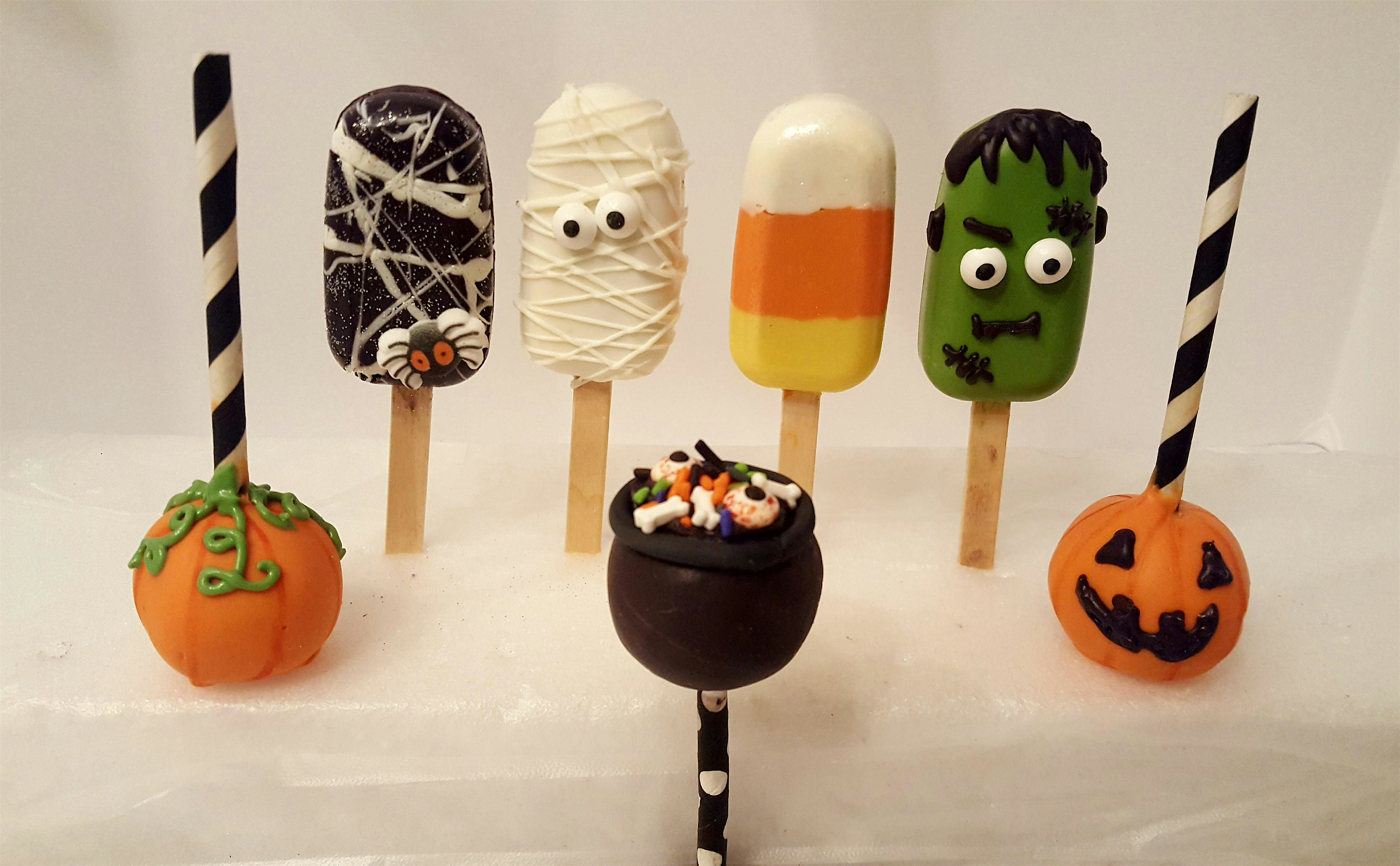 Just in time for Halloween, learn everything you need to know about making these cute and creepy cake pops and cakesicles! In this class, Stephanie H.(from Fran's) will walk you through making these fun cake pops and cakesicles, with helpful hints along the way. Each student will create 6-8 treats to take home. This class is perfect for first-timers as well as students who need a refresher.
The workshop will last for 2.5 hours and will include a box to take your cake pops and cakesicles home in. This class can be a little messy so please wear something that you don't mind getting a little chocolate or buttercream on or bring your own apron.
Available to students ages 13+, children ages 10-12 accepted if accompanied by an adult who is also enrolled in the workshop.
All items and tools needed to decorate will be provided for use during the workshop only. All students are eligible for a 5% discount on purchases at Fran's on the day of class.
Class requires a minimum of 4 students and there is a maximum of 8 students. In the event of insufficient enrollment, you will receive a full refund.
Changes and cancellations...we know life happens so we try our best to be flexible while being fair to our instructors who purchase supplies and bake for each student. Full refunds or credits are available for cancellations made at least 5 days prior to the class. If you need to cancel after 5 days but at least 48 hours in advance, we can offer you a credit for a future class. We cannot offer any credits for cancellations within 48 hours of the scheduled class.