Glow In The Dark Cauldron Cartoon Cake Decorating Class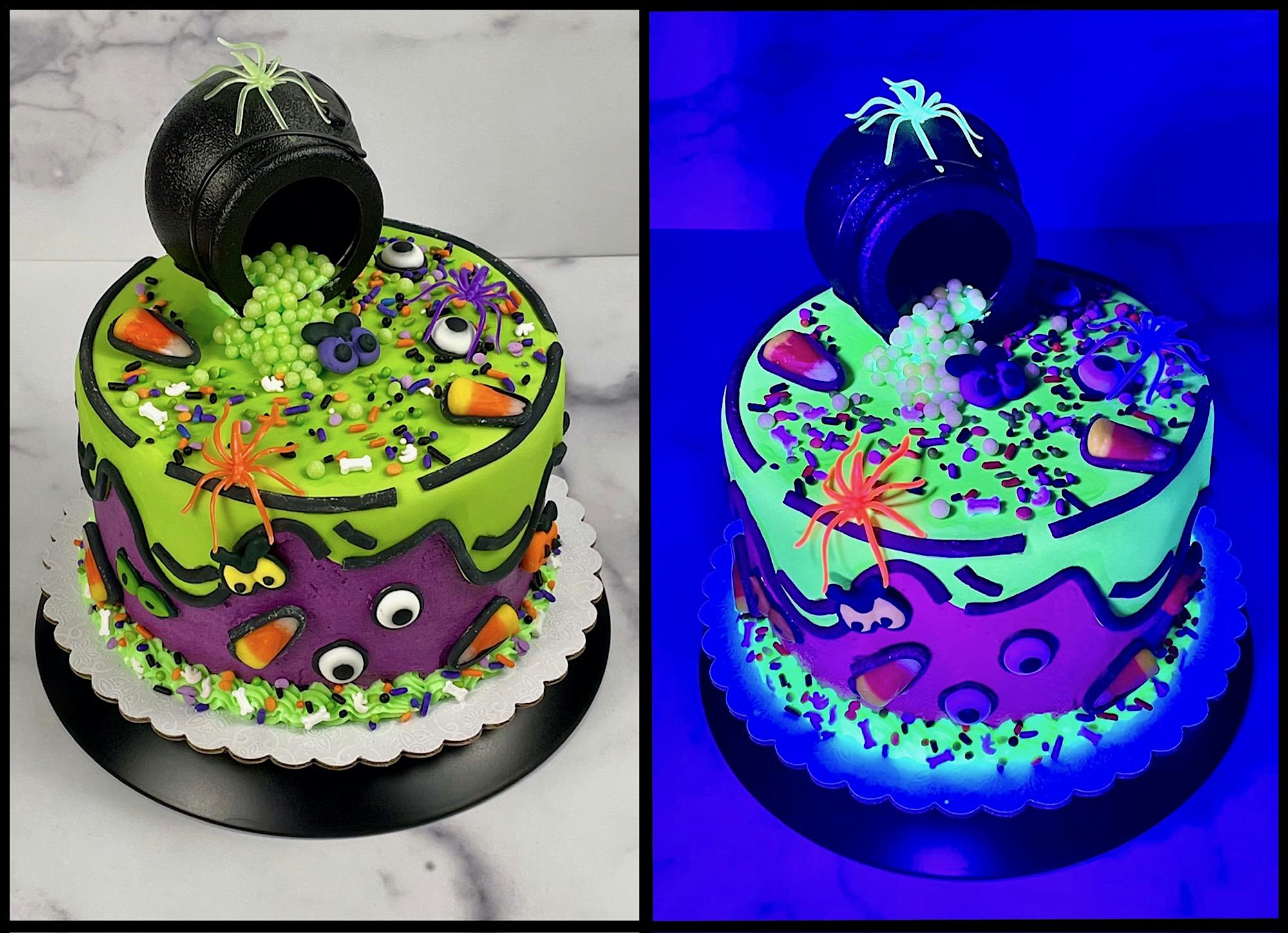 Ghosts and ghouls are spellbound with this unique twist on the popular cartoon cake trend. In this class, Laura Larson, from Laura's Custom Cakes, will teach you how to decorate a Halloween themed cake with a cartoon fondant drip. Students will use glow in the dark buttercream and fondant and a variety of candies and sprinkles to create the witch's potion. Feel free to bring your own brew to enjoy while you decorate.
Each student will receive a 6" crumb coated cake ready to be decorated. This cake design looks great in natural light or under a black light. A black light will be available for taking pictures at the end of class.
This workshop is for students with intermediate cake decorating skills, including basic knowledge of working with buttercream. Available to students ages 16+.
About the instructor: Laura is the owner of Laura's Custom Cakes, a licensed home-based bakery. You can see her work on Facebook at www.Facebook.com/Laura.Custom.Cakes or on Instagram at @Laura.custom.cakes.
All students are eligible for a 5% discount on purchases at Fran's on the day of class. All items and tools needed to decorate will be provided for use during the class only. This class can get a bit messy, so bring an apron if you'd like.
Class requires a minimum of 4 students and there is a maximum of 10 students. In the event of insufficient enrollment, you will receive a full refund.
Changes and cancellations...we know life happens so we try our best to be flexible while being fair to our instructors who purchase supplies and bake for each student. Full refunds or credits are available for cancellations made at least 5 days prior to the class. If you need to cancel after 5 days but at least 48 hours in advance, we can offer you a credit for a future class. We cannot offer any credits for cancellations within 48 hours of the scheduled class.