Profitable Pricing For Your Baked Goods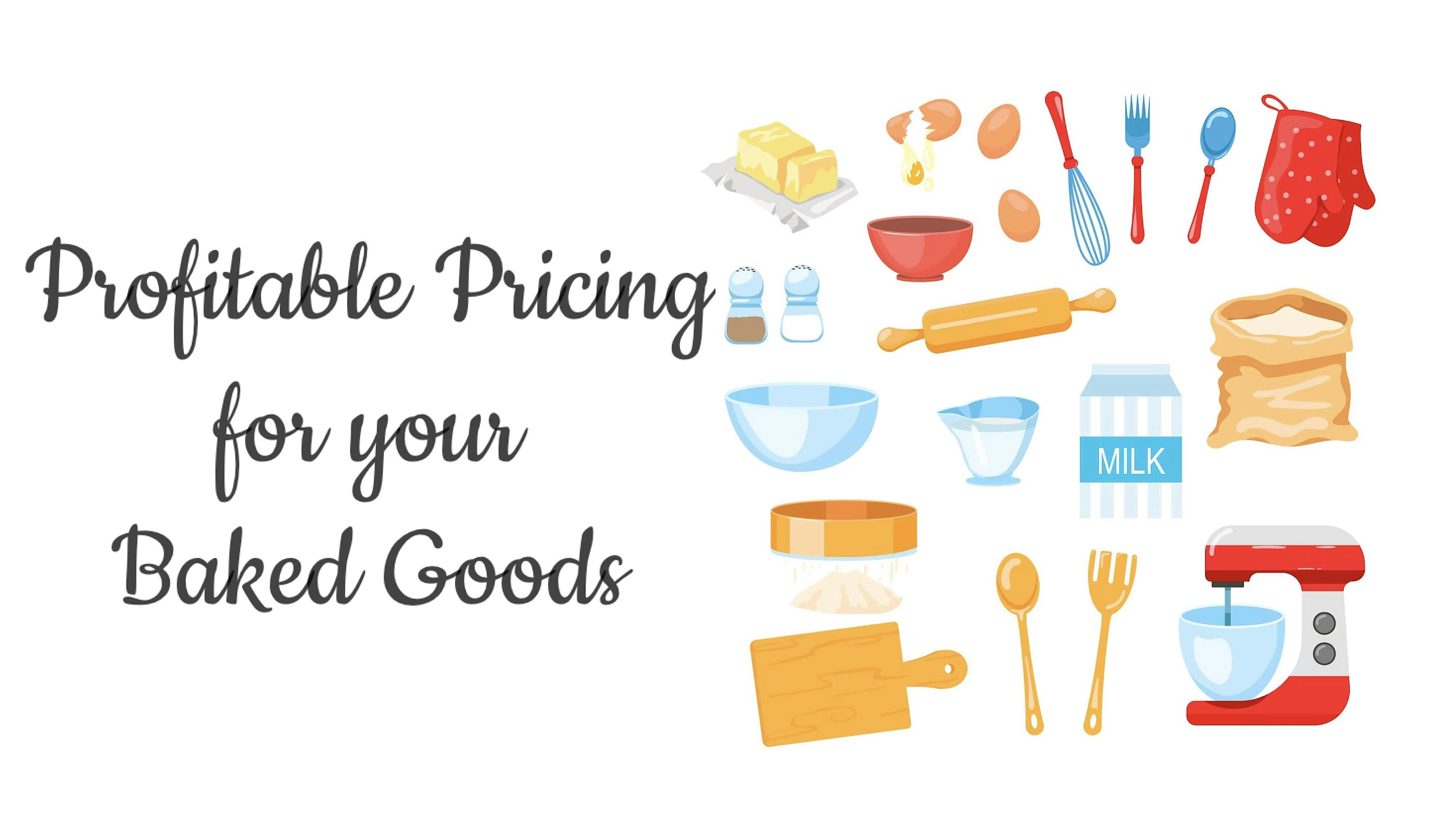 It's time to stop guessing. Invest in yourself and develop a strategy for your pricing! This workshop will provide you with fundamental tools needed to estimate costs for your baked goods so you can confidently charge for your time, effort and skills. We will explore websites that help you calculate expenses and take an in-depth look at a customizable spreadsheet that assists you with determining your costs, revenue and profit margin. There is a lot of information, so come prepared to take notes.
The goal of this workshop is to provide you with tools to
Calculate your recipe costs with ease
Help you recognize the value of your time
Empower you to set prices so you make a profit, every time!
"Friends have hired me to make treats for events and I didn't know where to start with figuring out how to price them. The information and spreadsheet provided are extremely helpful. I highly recommend this workshop." Kristen M.
"This class helped me understand the breakdown of my baked goods. This reassures me that I need to start charging clients properly instead of undercharging." Amanda M.
About the instructor: Laura is the owner of Laura's Custom Cakes, a licensed home-based bakery. This workshop combines her love of baking with her comprehensive knowledge of operations, financial management and strategic planning. You can see Laura's work on Facebook at www.Facebook.com/Laura.Custom.Cakes
All students are eligible for a 5% discount on purchases at Fran's on the day of class.
Class requires a minimum of 4 students and there is a maximum of 18 students. In the event of insufficient enrollment, you will receive a full refund.
Changes and cancellations...we know life happens so we try our best to be flexible while being fair to our instructors who purchase supplies and bake for each student. Full refunds or credits are available for cancellations made at least 5 days prior to the class. If you need to cancel after 5 days but at least 48 hours in advance, we can offer you a credit for a future class. We cannot offer any credits for cancellations within 48 hours of the scheduled class.